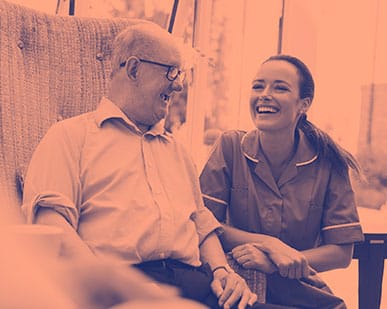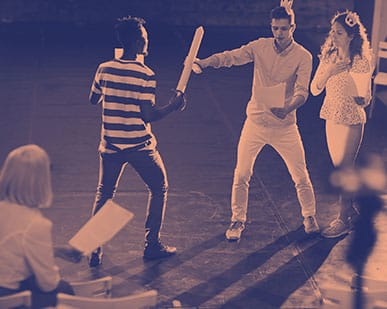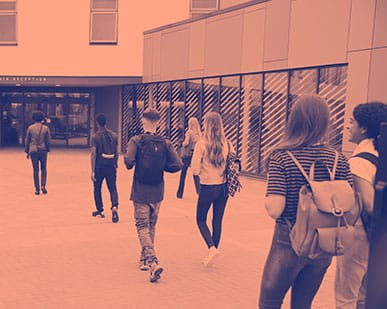 Every penny counts in not-for-profit organisations. You need to know that your finances are well-monitored and compliant with ever-changing legislation, and that you take advantage of grants and other available funding.
Ranked in the top 50 charity auditors nationwide, hundreds of not-for-profits rely on our specialist guidance to maximise opportunities and to increase their impact.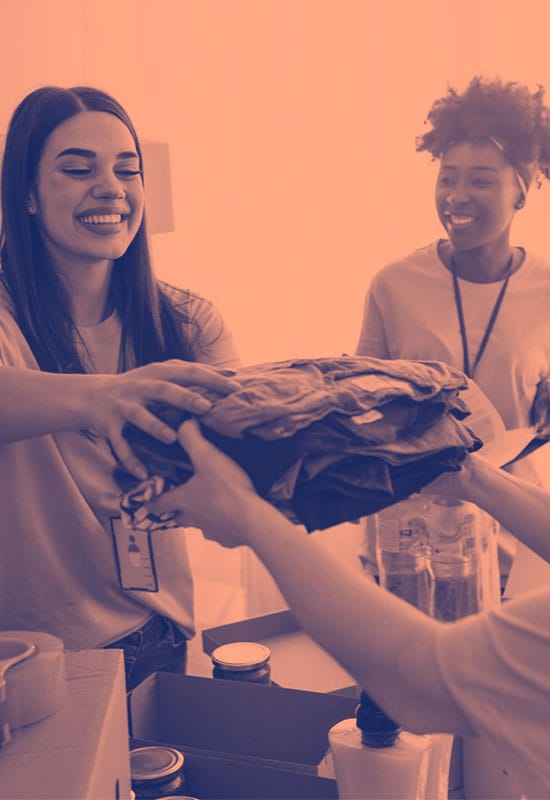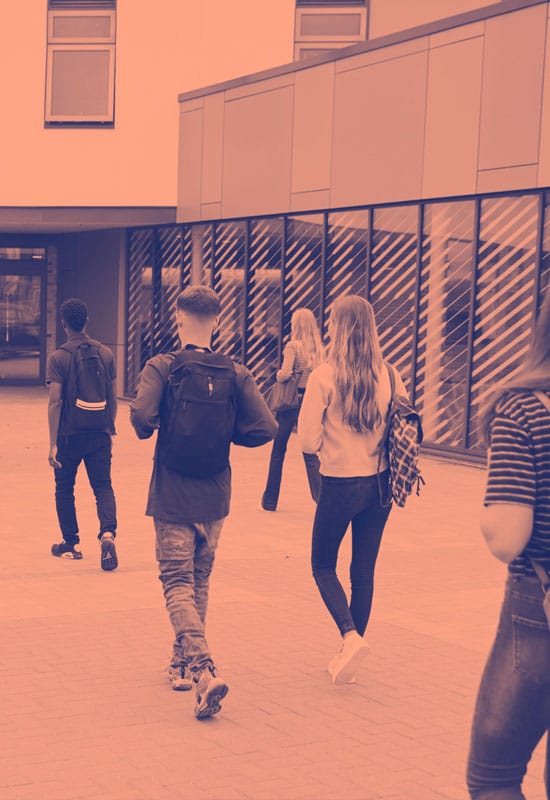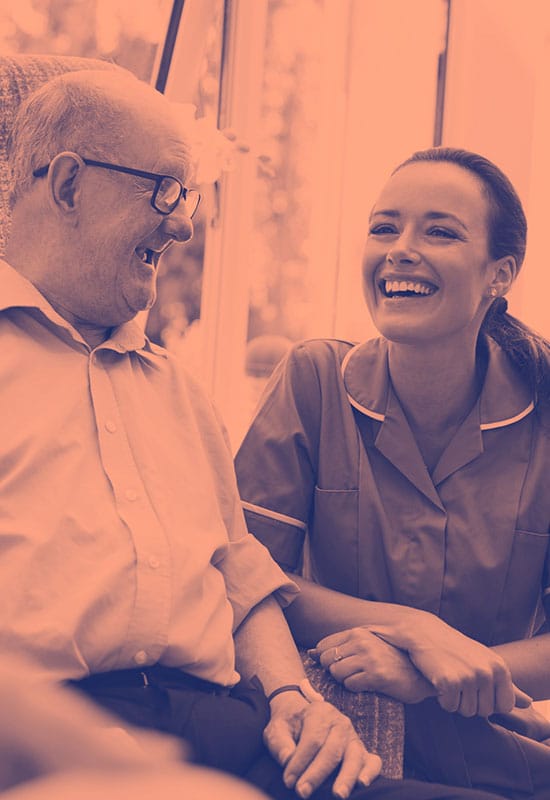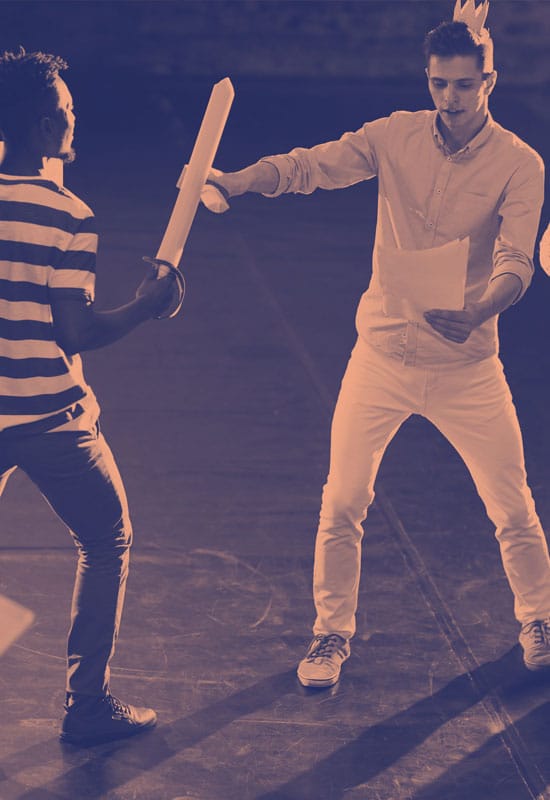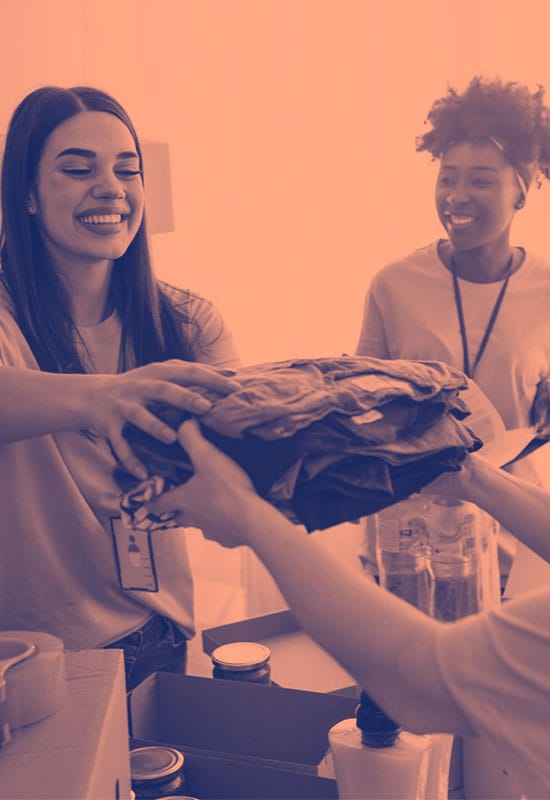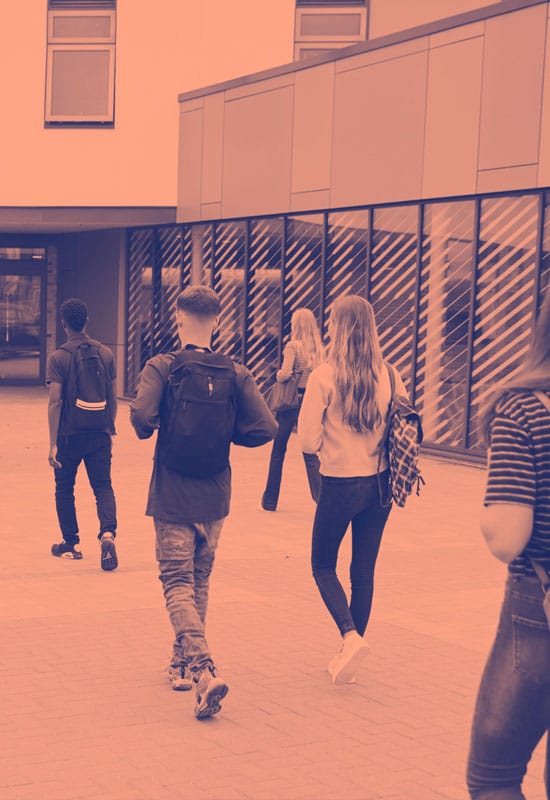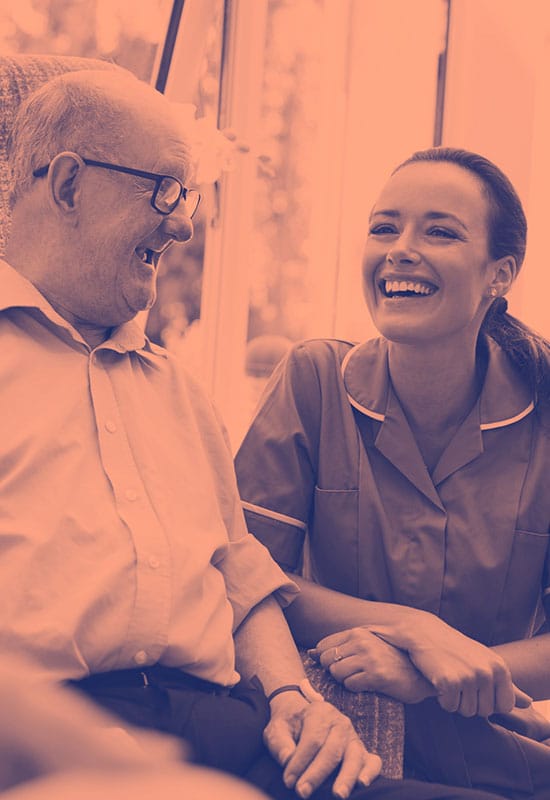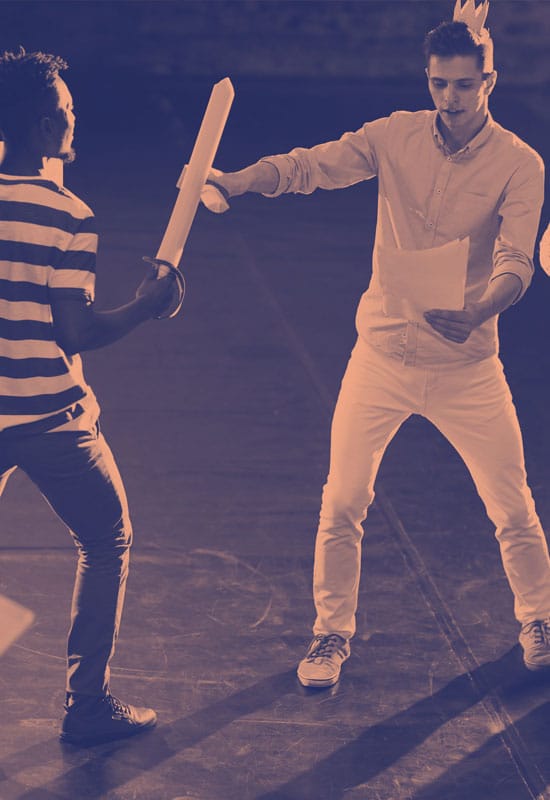 Charities
Navigating complex financial requirements as well as staying up to date with tax issues is crucial to running a charity well. Our specialist team are experts in day-to-day and strategic financial management, Charities SORP, tax, finance software and the latest Charity Commission compliance.
Education
As a bursar or finance manager you're spinning a lot of plates. Through our team of experts you get quick access to reliable support in all areas of education finance and governance including statutory accounts preparation under FRS102 and Charities SORP.
Healthcare
Your finances can literally change lives so you need an expert you can trust with your auditing, bookkeeping and taxation advice – tailored specifically to the healthcare sector.
Cultural venues
We work hard to be able to bring galleries and museums concise and current sector-specific expertise on issues as broad as tax relief and integration of box office ticketing.
Sectors we work with
We're experienced at working with most types of not-for-profit organisation.
Accounts preparation

Audits

Bookkeeping

Payroll

Financial planning and wealth management
Preparing statutory accounts can be time-consuming, and keeping up to date with ever-changing requirements an unwanted distraction when you'd rather be focussing on the bigger picture. We can take the strain and bring you clarity; from mapping documentation and reviewing disclosures, to creating account templates or preparing full financial statements. Our specialist team will work closely with you to ensure your accounts comply with HMRC obligations, Companies Act requirements (FRS 102, FRS 102 (Section 1A) and FRS 105) and Charities Act requirements (Charities SORP FRS 102).
Strong financial management isn't simply a case of the numbers adding up, you also need effective internal systems and controls and the ability to identify weaknesses. With highly qualified experience in audit, assurance and regulatory reporting services, we can help you assess and strengthen your systems. We'll get under the skin or your organisation and tailor our audit accordingly.
We are registered by the Institute of Chartered Accountants in England and Wales, and our files are subject to regular reviews and regulatory visits from the Quality Assurance Directorate (QAD).
Rock solid financial admin is a foundation of good business management. Our dedicated bookkeeping team are here to look after the numbers for you – whether you need an ad hoc confusion clearing up, or full year-round bookkeeping services. Trained in a range of accounting software, we'll ensure you're making the most of technology to maximise the flexibility, efficiency and full compliance of your bookkeeping.
Whatever the size of your workforce, payroll requires continual and careful management with deadlines, documentation, and HR and pension procedures to keep an eye on. Our expert team can take the strain for you, solving payroll snags as they arise, planning, preparing and filing payroll with HMRC, advising on taxable benefits-in-kind, ensuring pension compliance, preparing P11Ds and conducting PAYE audits. We also offer a tax investigations service providing protection for income, corporation and IR35 investigations or disputes.
Financial planning and wealth management are key to achieving your charities financial goals, therefore we maintain close working relationships with our independent financial advisers who are able to offer expert, objective wealth management advice to not for profit organisations. With over 10 years working together we truly feel having them working alongside us allows us to look after our clients that much better. No matter your charities circumstances independent financial advice can prove invaluable.
Our not for profit team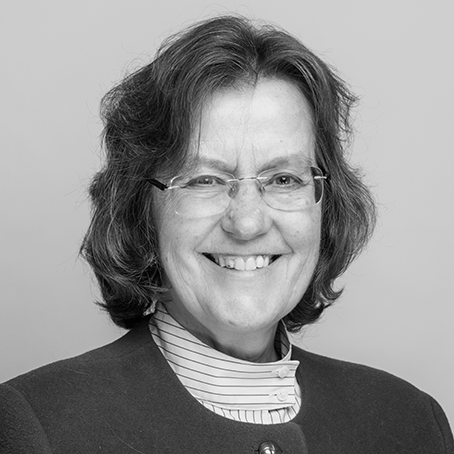 Deborah Pluck FCA
Partner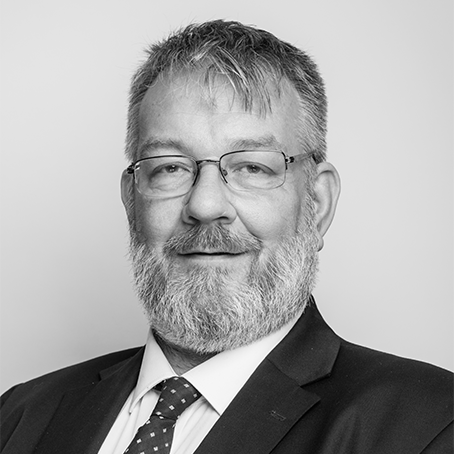 Tony Haines FCA
Partner
Kathryn Pocock FCA
Director of Advisory Services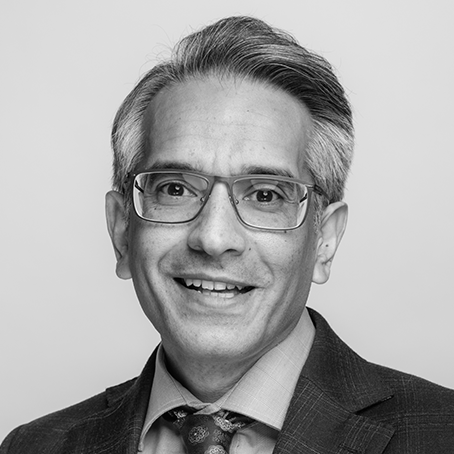 Ajay Bahl BA BFP FCA
Partner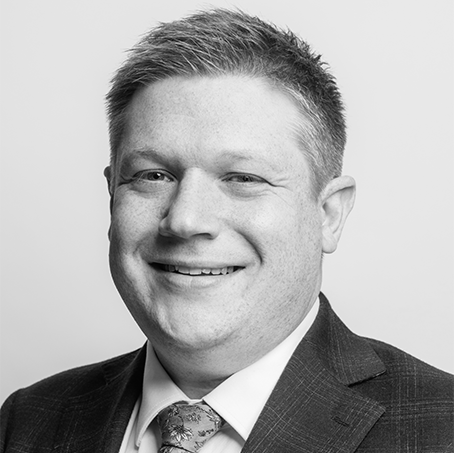 Lee Baker FCA
Partner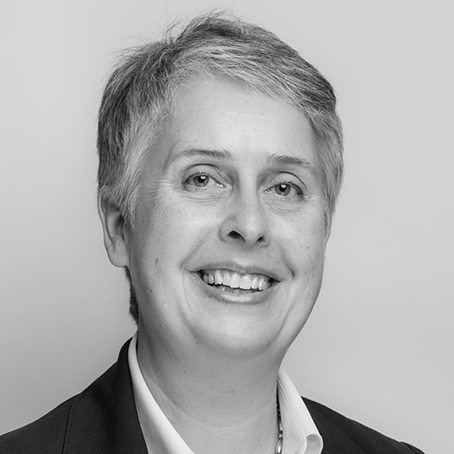 Ruth Herbert FCCA
Consultant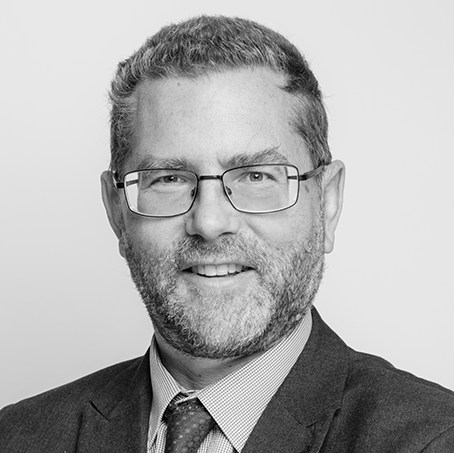 Stuart Bates FCA CTA
Partner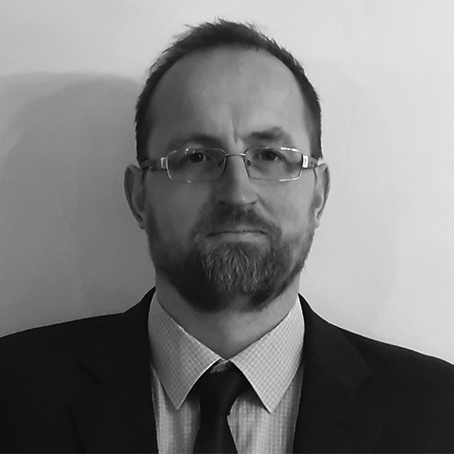 Ben Hayes FCA
Partner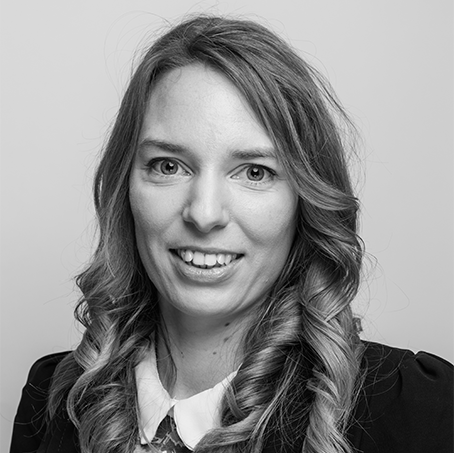 Jane Bull ACA
Director of Accounting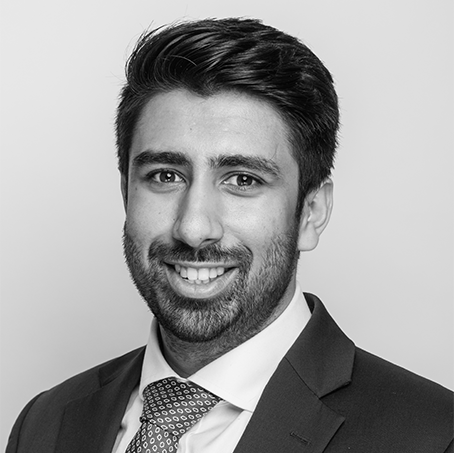 Arun Bahl ACA
Manager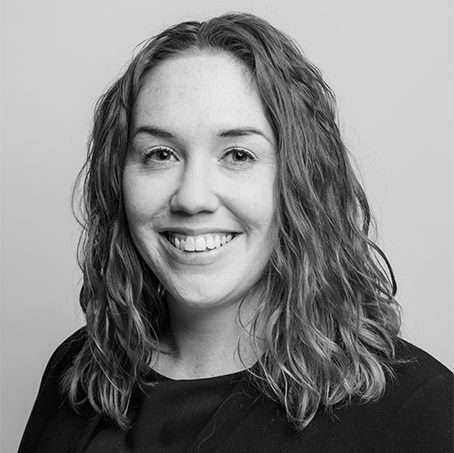 Gemma Bradbury ACA
Manager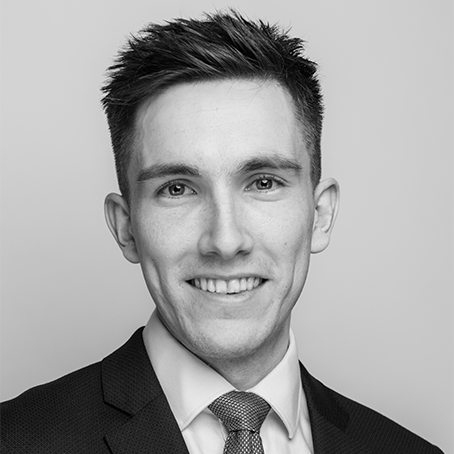 Michael Laws ACA
Director of Audit and Assurance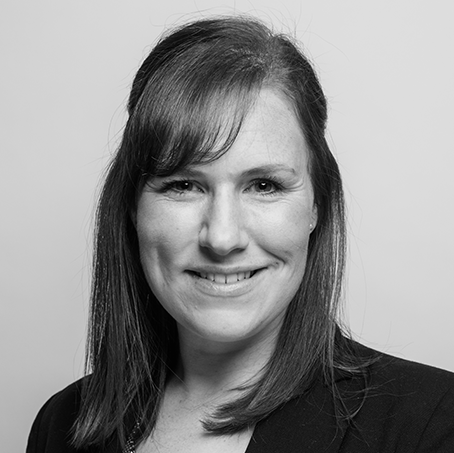 Joy Yates ACA
Manager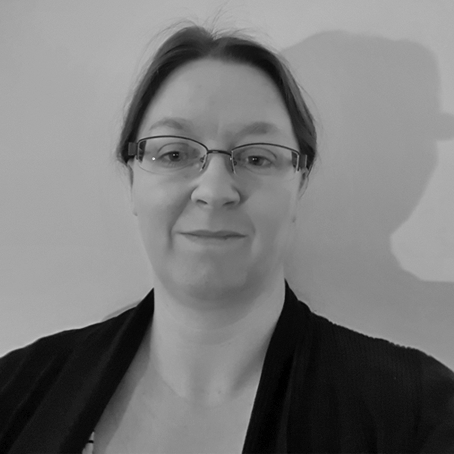 Laura Adams ACA
Manager
Not-for-profit organisation
Ajay Gohil ACA
Assistant Manager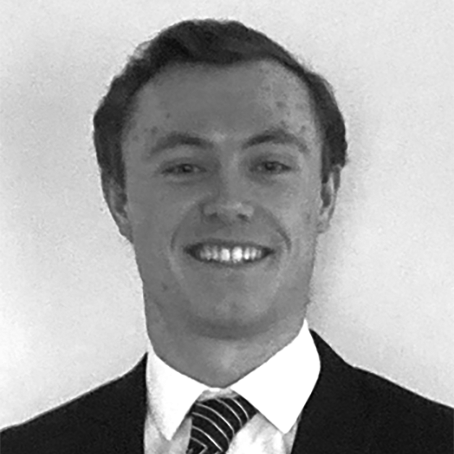 Keith Harrington
Senior
Deborah is an extremely knowledgeable accountant, having joined Wenn Townsend in 1980 and become Partner in 1989. She particularly loves working with schools, colleges and university partnerships, and with families in the agricultural world or with landed estates, getting hands-on with the practical problems they face. Deborah recently set up and ran an estate management reporting system to control a development/farming/property letting/woodland/leisure business; while in another case she rationalised monthly systems for a university partnership including payroll, pensions, budget preparation and reporting to the Charity Commission. Outside of work Deborah enjoys skiing, walking and cottage gardening.
Tony is a hugely experienced accountant, having joined Wenn Townsend in 1987 and become Partner in 1997. His expertise covers succession planning and reorganisation, and advising owner-managed businesses. Tony is deeply knowledgeable about regulations surrounding UK subsidiaries of overseas holding companies, food manufacturing, property and building, e-sales, and leisure. Recently he was able to help with the management buyout of a company where two owner-directors were retiring, and the incoming director was not able to secure necessary finance. As well as his role at Wenn Townsend Tony writes for the The Parliamentary Review, is an Ambassador for B4 Magazine, contributor to Radio Oxford, and representative for Oxfordshire Voice and ROX. Tony is a passionate (but retired) cricketer, as well as a golfer and rugby fan. He enjoys films, loves his dogs and is a 'reluctant' gardener.
Kathryn Pocock FCA
Director of Advisory Services
Kathryn joined us in 2022 as our Director of Advisory Services. Having qualified in 1999 Kathryn has had an extensive career working within both practice and industry, in particular she has spent the past five years working in-house within a college of the University of Oxford. Prior to this she spent over 21 years working in accountancy practice across a range of different roles, providing a breadth of knowledge and experience to facilitate working with clients in a practical, helpful and empathetic way. Her current role allows her to support her clients across a broad spectrum of sectors, including University of Oxford colleges, on a range of systems, process and reporting projects. Her recent specialisms are the charity and education sectors and she particularly enjoys working with any clients where there is an opportunity to add value and problem-solve. In her spare time Kathryn enjoys spending time outdoors, including hiking and running.
Ajay Bahl BA BFP FCA
Partner
Ajay joined us in 1990 and was made Partner in 2003, becoming a highly trusted member of our team. He particularly enjoys advising the not-for-profit sector including education and health charities, as well as assisting corporate manufacturing entities with overseas operations, overseeing audits of non-UK companies, and dealing with complex UK GAAP and International Financial Reporting issues. He recently completed the successful VAT registration for an exporter after 18 months of negotiations with HMRC, the client now receiving six-figure monthly VAT refunds. Ajay is a lapsed sportsman, keen sports viewer and Liverpool FC fan. He is also a Trustee of The Karta Initiative, a charity helping Indian students from poor rural backgrounds attend world-leading universities.
Lee is a deeply knowledgeable accountancy expert, who joined us back in 2005 and became one of our Partners in 2014. Whilst his expertise is wide ranging, his particular professional interests lie in advising travel companies and arts organisations such as theatres and museums, specialising in preparation of accounts and audits, and creative industry tax reclaim. Lee is also an IT specialist, helping clients to design bespoke reporting packages to automate preparation of management accounts. Recently he completed the transition of a theatre company's bookkeeping system from Sage to Xero, integrating their ticketing system with Xero to enable correct revenue recognition and seamless reconciliation of all payment types. In his free time, Lee enjoys theatre, sport and fantasy football.
Ruth Herbert FCCA
Consultant
Head of our Cirencester practice, Ruth joined Wenn Townsend in 1998. As an experienced and highly trusted accountant, she looks after a variety of sectors from farming to charities and carries out a number of charity independent examinations. She takes pride in ensuring clients meet their filing deadlines, and always makes herself available to help clients with matters including the preparation of tax returns, sole trader accounts, partnerships, charities and companies. Amongst recent work Ruth assisted the directors of one company in valuing their company to enable them to consider selling their shares thereby ensuring the continuation of the company. Beyond her work, Ruth is a keen road cyclist and enjoys walking in the British countryside.
Stuart Bates FCA CTA
Partner
Stuart joined our team in 1992 and was made Partner in 2002. An expert in his field, he enjoys working across a broad range of sectors and clients, including family businesses, start-ups, charities and personal tax clients. He is highly skilled at computerising clients' accounting systems (notably Sage and Xero) and overseeing clients' IT requirements. Stuart recently took over a healthcare client, assisting with their monthly management accounts and reporting to an overseas group, filing monthly VAT returns, statutory accounts, corporation tax and R&D claims. Outside the office Stuart enjoys skiing, walking, cycling, kayaking, touring holidays in the family motorhome, watching motorsports, and being a closet Arsenal supporter.
Ben joined us in 2002 and, with over 20 years of audit experience, is one of the firm's audit partners and head of our technical committee. His experience covers a wide range of sectors that include large corporate groups, owner managed companies, pension schemes, schools/colleges, and many other charity sectors. The bulk of his time is spent working closely with clients on planning and reviewing their annual audits, alongside setting up plans for new audit assignments and overseeing a portfolio of non-audit clients. Ben has significant recent experience on multinational group work on various clients, coordinating audit review visits across several separate countries and local audit firms, producing high-level reporting to group audit committees regarding consolidated findings. He also specialises in the provision of grant audits, including for Innovate, H2020, DFID, and other funders, providing high quality assurance reporting in a clear and concise manner. When he's not working Ben spends most of his spare time coaching youth football, is a keen follower of US sports, and enjoys any remaining time engrossed in a good book or TV show
Jane Bull ACA
Director of Accounting
Jane arrived at Wenn Townsend in 2009 as one of our indispensable managers and has since progressed to the position of Director of Accounting. Jane heads our accounts department, managing her accounting and outsourcing clients, leading the training of our associates, and she particularly enjoys working on Xero, Sage and Quickbooks Online along with other more bespoke software. With a background in audit she utilises her expert attention to detail within her role, she recently reviewed consolidated accounts under IFRS for a parent audit of a multinational group and its significant industrial subsidiary, suggesting detailed systems improvements. Outside work, Jane enjoys cycling and hiking, landscape watercolour painting and crafts, and is treasurer of her children's school PTA.
Arun has brought great enthusiasm and dedication to Wenn Townsend since joining us in 2014 and qualifying in 2018, and has proved an exceptional asset in managing audits for clients ranging from educational trusts, churches and theatres, to manufacturing, travel and catering. Arun particularly enjoys working with real estate and construction companies and running compliance audits, and is highly adept at IT accounting packages. He recently managed a successful remote audit during lockdown for a subsidiary of a larger overseas company, and implemented a highly efficient budgeting tool for an Oxfordshire-based charity's CEO. Outside of work Arun enjoys football, has run the Oxford Half Marathon twice, and is an aspiring baker.
Gemma Bradbury ACA
Manager
Gemma joined Wenn Townsend in 2016 and is a talented member of our Audit Management team, experienced in auditing a range of clients including charities, membership clubs, SMEs, AIM listed clients and groups. She gets satisfaction from learning about the different processes and software used by different entities and the varied knowledge and insight that this brings. Gemma sees audit not just as a statutory requirement, but as a way to help clients ensure their systems work in the most beneficial way possible. She recently led the audit of a group with overseas subsidiaries, dealing with foreign currencies and foreign accounting, and complex consolidation. In her spare time, Gemma enjoys going to the cinema and theatre, reading, travelling, and is a pub quiz enthusiast.
Michael Laws ACA
Director of Audit and Assurance
Michael joined our team in 2016 and has proved a vital asset as Audit Senior, working adeptly with clients across a variety of sectors including charities, schools, corporate manufacturing businesses and owner-managed entities. The majority of his time is spent working on statutory audits, but Michael also has significant experience working on accounts preparations and independent examinations. He recently completed a successful first-year audit of an Oxfordshire-based charity, working closely with management to understand their systems, how they were operating and how any audit risks arising could be addressed. Michael is a keen sportsman, enjoying playing and watching football, cricket and tennis, and is an active runner and cyclist.
As Accounts Manager, Joy has been a linchpin in Wenn Townsend's operations since 2014. Her client portfolio includes small companies, charities, sole traders and partnerships from a wide range of industries. She excels at reviewing statutory accounts, bookkeeping, management accounts and VAT returns, as well as independent examinations for charities. Proficient in accounting software packages, she also has previous auditing experience. She recently assisted a new business by introducing bookkeeping processes and preparing VAT returns, providing VAT advice on the second-hand margin scheme and VAT filing requirements. Joy is a member of two local churches and enjoys cooking and watching tennis.
Capable and efficient accounts manager Laura has been part of our team since 2004, providing accounts support to a wide variety of clients, both corporate and individual, including assisting with year-end accounts, VAT work and ad hoc requests. She is proficient at Xero, QuickBooks and Sage accounting packages, and particularly enjoys helping clients who are not the most confident with their accounts - such as one recent company who were having difficulty moving their VAT returns on to a software package to meet digital tax requirements: they benefitted hugely from Laura's expertise and patience. When not at work Laura enjoys drawing, writing, computer games, and board games.
Not-for-profit organisation
Ajay Gohil ACA
Assistant Manager
Ajay joined Wenn Townsend at the start of 2021 on our graduate trainee programme where he gained all the skills and experience needed to qualify as a Chartered Accountant. He is now an assistant manager within our accounts department. Having worked in practice previously, Ajay has experience in most areas of accounting including working with Xero software – the way forward for small businesses. In his spare time, Ajay enjoys baking, cooking and playing all types of puzzles.
Keith joined us as an Audit Trainee in 2019 and is a talented apprentice gaining as much knowledge and experience as possible in our Audit department. He particularly enjoys being out on site with clients and mastering an array of systems and processes across a variety of sectors. Keith is a key member of the team, working alongside audit managers to set up accounts, working papers and VAT returns for a newly incorporated client. Keith is an Everton football fan and keen amateur footballer and golfer.
Testimonials
A local auditor with a wealth of accounts knowledge (including international financial reporting). They are always available to answer any questions and we have no hesitation in recommending them.
Tracy Toms, Finance Manager at Guylian (UK) Limited
Wenn Townsend have continually helped me with all aspects of managing my accounts and with the successful development of my business.
France Baudet, Managing Director at Cannelle Beaute
We now have the financial information we need to run the business more effectively. The Wenn Townsend team have also been prompt in processing payroll, submitting VAT returns and filing statutory accounts.
Jeff Hunter, Managing Director at Premier Tennis
Wenn Townsend has been our accountants since 1999 and played an integral role in helping us succeed. Since 1999 our workings have evolved with the firm taking on payroll and audit.
Stanley P. Rosenberg, Executive Director
If you are considering outsourcing your payroll I cannot recommend Andrew and his team and Wenn Townsend highly enough. With a rapidly expanding company no doubt we will reach the point that by volume we decide to outsource our payroll once again; in which case we would not hesitate to contact Andrew.
Lisa Cherry, HR Manager, Adestra